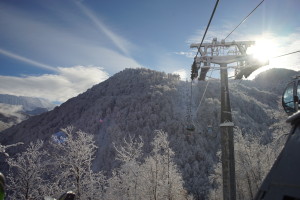 The day is dawning fair for the first time in days. The mountains are clad in thick, bright white snow, just like glued in ice.  This is promising to be the best skiing day so far.
Rosa Khutor, alike all four skiing areas close to Krasna Polyana (Sotchi) is an industrialised skiing area, lacking the high, prominent and distinct mountains which have made the central part of Caucasus famous. Still, the amazing snow conditions guarantee for a greet day in deep powder – though an avalanche risk of 4 out of 5 means keeping prudence – absolute prudence.
Gentle runs in the woods at the lower part of the skiing area.
Signs of the snow storm of the last days…
Off-Piste…
Schaschlik Surprise… 😉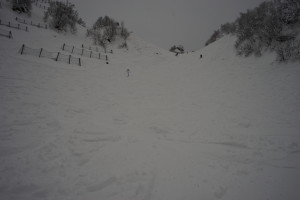 White Lines…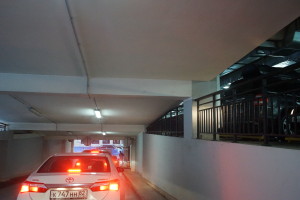 The parking has a very interesting payment system: the ticketingmachines are directly at the cars' exit, at the gates. Almost not space to leave the car, and a traffic jams are the result. As if that was not enought, the ramp also serves a one of the main entrance for pedestrians – meaning returning skiers carrying their skis through the narrow gap between the cars and the ticketing machine… fun guaranteed! 🙂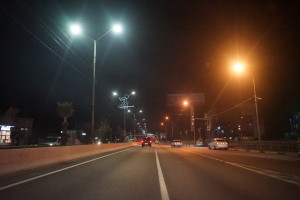 We keep following the narrow and curvy coast highway along the Black Sea coast up north for while, until we reach Tuapse, where we are going to spend the night, to continue our drive early next morning.